Predictions of rising temperatures due to human induced climate change proven correct...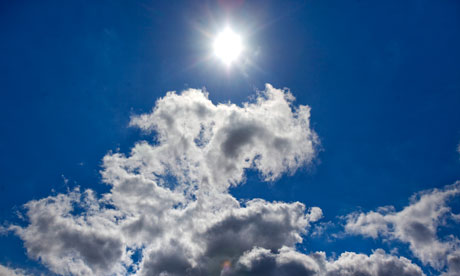 Forecasts of global temperature rises over the past 15 years have proved remarkably accurate, new analysis of scientists' modelling of
climate change
shows.
The debate around the accuracy of climate modelling and forecasting has been especially intense recently, due to
suggestions that forecasts have exaggerated the warming observed so far
– and therefore also the level warming that can be expected in the future. But the new research casts serious doubts on these claims, and should give a boost to confidence in scientific predictions of climate change.
The paper,
published on Wednesday in the journal Nature Geoscience
, explores the performance of a climate forecast based on data up to 1996 by comparing it with the actual temperatures observed since. The results show that scientists accurately predicted the warming experienced in the past decade, relative to the decade to 1996, to within a few hundredths of a degree.
http://www.guardian.co.uk/environment/2013/mar/27/climate-change-model-global-warming
Ecospree