Aussie PM Tony Abbott warns of threat of "global cooling"...
English: Tony Abbott in 2010. (Photo credit: Wikipedia)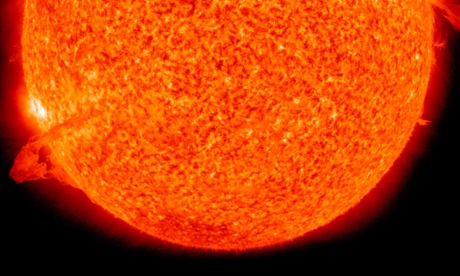 The Abbott government's chief business adviser, Maurice Newman, has warned that Australia is ill prepared for global cooling owing to widespread "warming propaganda" in his latest critique of mainstream climate science.
Newman, who chairs the prime minister's Business Advisory Council, said there is evidence that the world is set for a period of cooling, rather than warming, leading to significant geopolitical problems because of a lack of preparedness.
Adam Bandt, deputy leader of the Greens, said Newman's comments were an "embarrassment to the government".
"Tony Abbott needs to repudiate these views and dump Mr Newman from his Business Advisory Council," Bandt said. "Someone with these flat-earth views has no place helping set policy for 21st century Australia."
Mark Butler, Labor's environment spokesman, said of Newman's article: "These kinds of comments would be laughable if he didn't have the prime minister's ear.
"As it is, it's terrifying that Maurice Newman continues to advise the prime minister at the same time as he campaigns against clean energy for Australians, and peddles myths unsupported by any credible scientist in the world."
In an
opinion piece
for the Australian, the latest in a number of articles for the newspaper on climate change, Newman says: "What if the warmth the world has enjoyed for the past 50 years is the result of solar activity, not man-made CO2?
"The Intergovernmental Panel on Climate Change and its acolytes pay scant attention to any science, however strong the empirical evidence, that may relegate human causes to a lesser status."
Newman says money spent on studying climate change has been "to largely preordain scientific conclusions". Governments "like primitive civilisations offering up sacrifices to appease the gods" have used the "biased research to pursue gesture politics".
The former ABC chairman says this has caused "serious damage on economies and diminished the west's standing and effectiveness in world affairs".
Newman claims scientists have discovered a rapid drop in solar activity, with a "global warming pause" having occurred in the past 18 years.